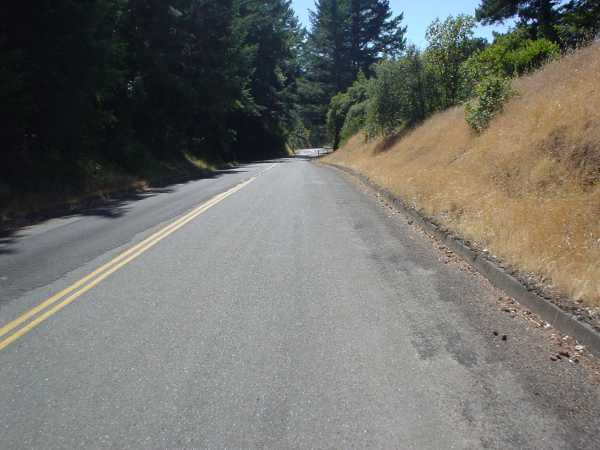 Skaggs Springs climb Part 2 is horrifically steep made much worse by brutal heat trapped in the hills
In 2003, temperatures soared to 118 degrees and baked me right off the bike here
I tried to walk for awhile but ended up not even having the power to do that!!??
So I laid down on the side of the road to just try to recover from this Thermonuclear Power Meltdown.
A number of folks saw me laying on the side of the road and asked if I was O.K.
Thanks to Michelle Kashima suggesting I drench my head in water with the next SAG
vehicle and thanks to those good SAG volunteers, I was able to roll again down the road.