1998 Race Across America Photos of Michael Shermer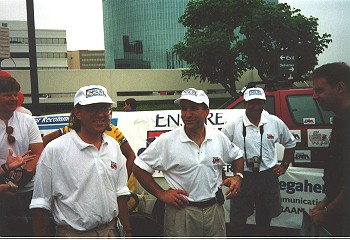 Nick Gerlich, Michael Shermer, and John Marino have given much to make RAAM as good as it can be.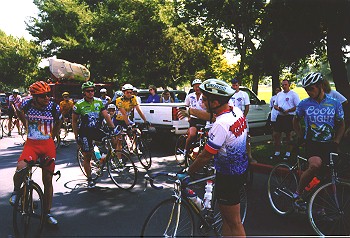 Michael gives some last minute tips to Team RAAM Riders here at Yorba Park.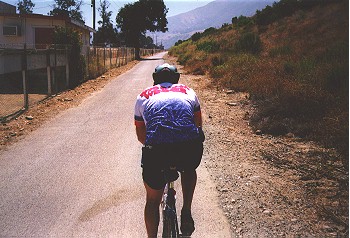 Michael and I lead the Team RAAM Riders from Yorba Park to the Real Start at Gypsum Canyon Road together. Michael started to really crank it up here and I quickly went for my camera.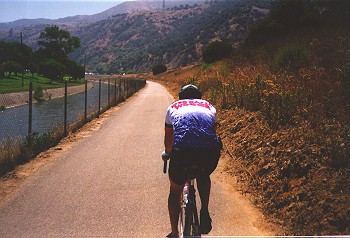 A mile later, Michael is still cranking it up and I'm holding on the best I can. He lead the Team RAAM Riders out at 25-30 MPH along this stretch. I was working real hard to hold on as I was seeing 183 to 187 BPM on my Heart Rate Monitor for a ten minute period.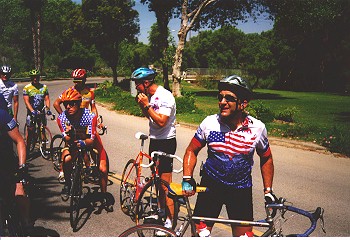 Michael does a good job of displaying the Race Across America Winner's Jersey in this shot. As you can see, things are heating up here big time!! Moments later, the Team RAAM Riders are off on their Transcontinental Race.